Book Review: Changeling by Arista Holmes
Disclaimer: I was given an ARC of Changeling by the author and voluntarily leaving an honest review of the book.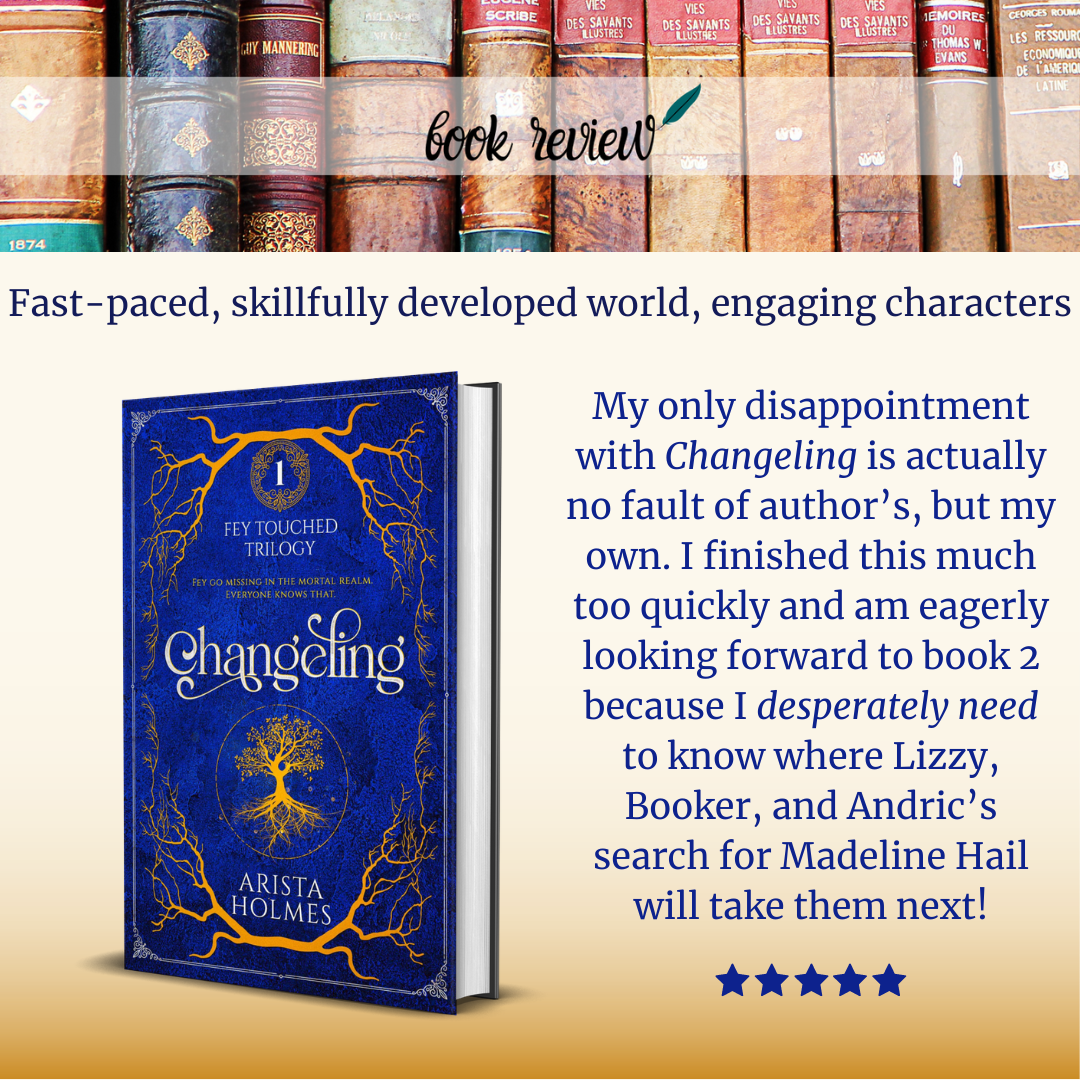 MY HEART!
From the very first page all the way through the closing pages, Arista Holmes tugged at not only my heartstrings but my intrigue as well. Guiding readers through a well-developed world, main characters Lizzy, Booker, and Andric have an interesting dynamic that kept me on my toes almost as much as the twists woven into the plot as they searched for Lizzy's mother.
I wasn't certain what to expect of this portal fantasy novel, or what the relationship between the fey and the vampires would be (as past reads like The Shadow Falls series have been touch and go for me), but the way Holmes skillfully balanced necessary details about the setting and the history between the Fey Court and Vampire Council without interrupting the plot had me turning page after page.
My only disappointment with Changeling is actually no fault of author's, but my own. I finished this much too quickly and am eagerly looking forward to book 2 because I desperately need to know where Lizzy, Booker, and Andric's search for Madeline Hail will take them next!